| | | | | | | | |
| --- | --- | --- | --- | --- | --- | --- | --- |
| Status | DOB | Title | Kore/DM | Hip | Elbow | ZW | Color |
| IMPORT | 10/01/2016 | IPO1/SCHH1 | Kkl1 | A1 | A1 | 76 | BLK/RED |
Name: TRACI VON GUNBIL IMPORTS (SG2/VV1 - Champion in Class class)
TRACI, SchH/IPO1 titled female, very confident, self-assured female, excellent pigment, excellent over-all type, super spirit, courageous and brave, fearless female. Medium to large size, excellent drive, expressive, nicely pigmented, strong-feminine head, build in correct proportion, great movement with, ground covering far-reaching gait, safe in nature, secure temperament, absolutely clear in the head, excellent genetic health from both parents.
TRACI's, Breed Value (HDZW) score is 76 SUPER! At Gunbil German shepherd dogs, we follow "Responsible German Shepherd Dog Breeders Preventive Measures" set by the German Shepherd Dog Club of Germany (SV) since 1966. Our obligatory breeding program for the fight against hip dysplasia with the method of the "Breed Value Assessment", known as "ZUCHTWERT- Breed Value (HDZW)". The limit is expressed through the average ZW (Score) of both dogs (parents) in the breeding pair. A limit for the average "Breed Value Score" is acceptable up to 100. But, a LOWER ZW number is much better in producing healthy hips for generation to come.
Her father is V ranked (Excellent) fully titled & world ranked stud,
Her mother is V ranked (Excellent) "fully titled", excellent ranake din show! Super ZW score

72

!
Her grandfather is THREE TIMES WORLD CHAMPION VA1 Vegas Haut Mansard in 2006.
Sire (Father): V 14 DUNCAN (14th Ranked in world)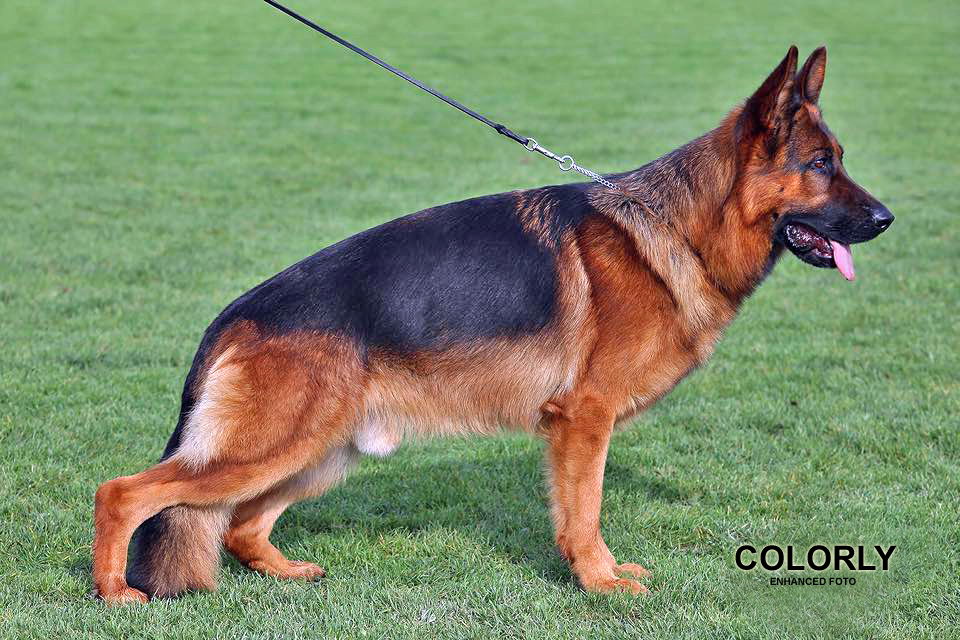 | | | | | | | |
| --- | --- | --- | --- | --- | --- | --- |
| Status | Title | Show | Hip | Elbow | ZW | Color |
| Champion | IPO3/SchH3 | VA8 | A1 | A1 | 85 | B/R |
Dam (Mother): V LENA (Champion in Class)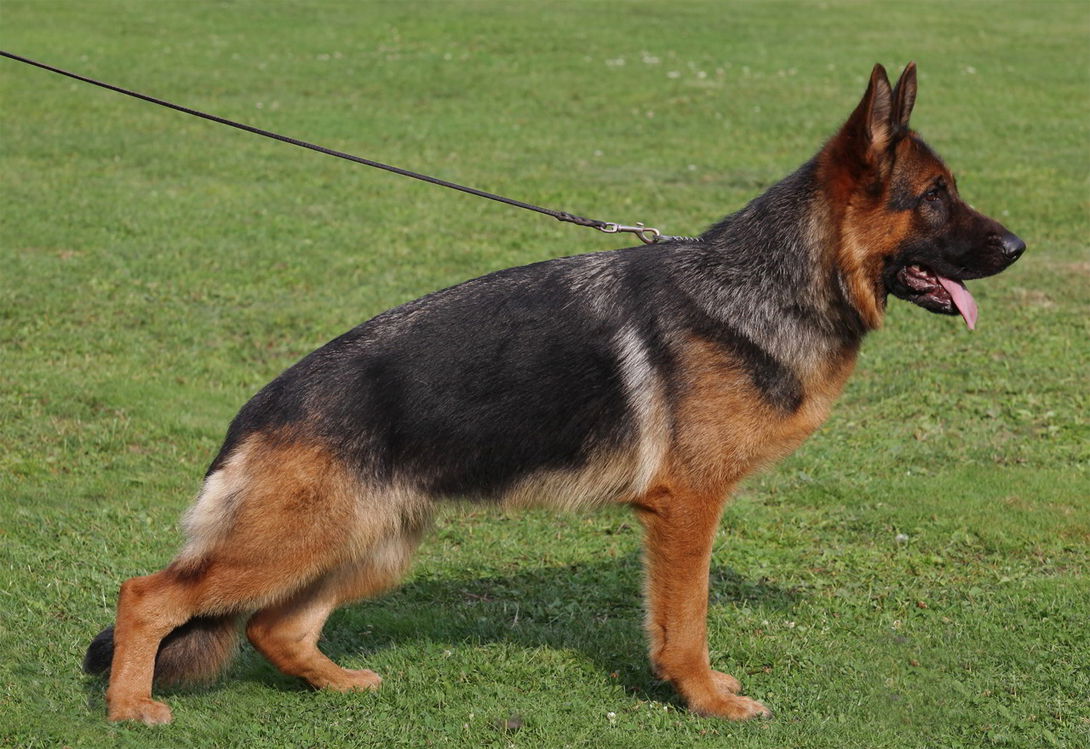 | | | | | | | |
| --- | --- | --- | --- | --- | --- | --- |
| Status | Title | Show | HD | ED | ZW | Color |
| Class Champion | IPO3/Kkl1 | V | A1 | A1 | 72 | B/R |
HD Zuchtwert / Breed Value #: ZW: 60/79 Super Healthy Hip Value / ZW: 80/89: Excellent Hip Value / ZW: 90/100 Very Good Hip Value
HD (Hips ED (Elbows): A1 Excellent Hip Rating / A2: Good Hip Rating / A3 Fair Hip Rating
Show Rating (VA/V/SG): VA Excellent Select Rating / V: Excellent Rating / SG Very Good Rating (Young Class)